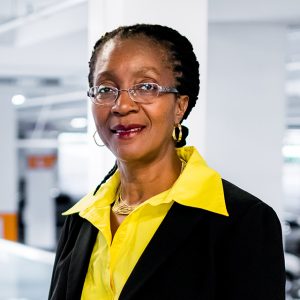 Dr Jestina Kusina is a Quality Assurance and Regulatory Compliance consultant in the Natural Health Product, Food and Pharmaceutical industries and is based in western Canada. She has had a successful career as a professor and researcher in the fields of Agriculture, Biochemistry and Biomedical Sciences. She later moved to Canada in 2008, where she continued her career in Quality Assurance and Regulatory Compliance with a company manufacturing Natural Health Products in Richmond BC.
Dr Jestina Kusina then co-founded Global Natural Health Consulting Inc. in 2011 and since then has offered quality assurance and regulatory compliance services to many companies in the Natural health Product industry. From conception to product launching and everything in between, she helps companies navigate the complex Canadian regulatory framework, ensure compliance and ultimately bring safe and quality products to market. Services include ingredient sourcing, product formulation, product licencing (NPN), development of Standard Operation procedures (SOP), GMP site licencing and training. She has formulated hundreds of products, applied for over 20 GMP site licences and has taken them through to approval achieving a 100 % success rate with her applications for both product (NPN) and GMP site licencing with Health Canada.
Among her clients are, pharmaceutical companies that import APIs, package and distribute drugs and she assisting them on quality assurance and regulatory compliance, developing customized Quality Management Systems for her clients.
Jestina continues to expand her knowledge of quality management systems and regulatory compliance by attending many regulatory meetings and training sessions offered by Health Canada and attending courses such as Hazard Analysis and Critical Control Points (HACCP) course at The British Columbia Institute of Technology (BCIT), Burnaby, British Columbia. In addition, Jestina is aware of global health problems such as access and availability of essential medicines in less fortunate countries. She also holds a graduate diploma in Fundamentals of Global Health form Simon Fraser University, Burnaby BC. She is a proponent of Complimentary and Alternative medicine as a way to participate and a holistic way of achieving balance in one's wellness goals.
During her free time, she gardens in spring and summer and makes natural perfumes in winter. Dr. Jestina Kusina lives in Abbotsford, BC.
---